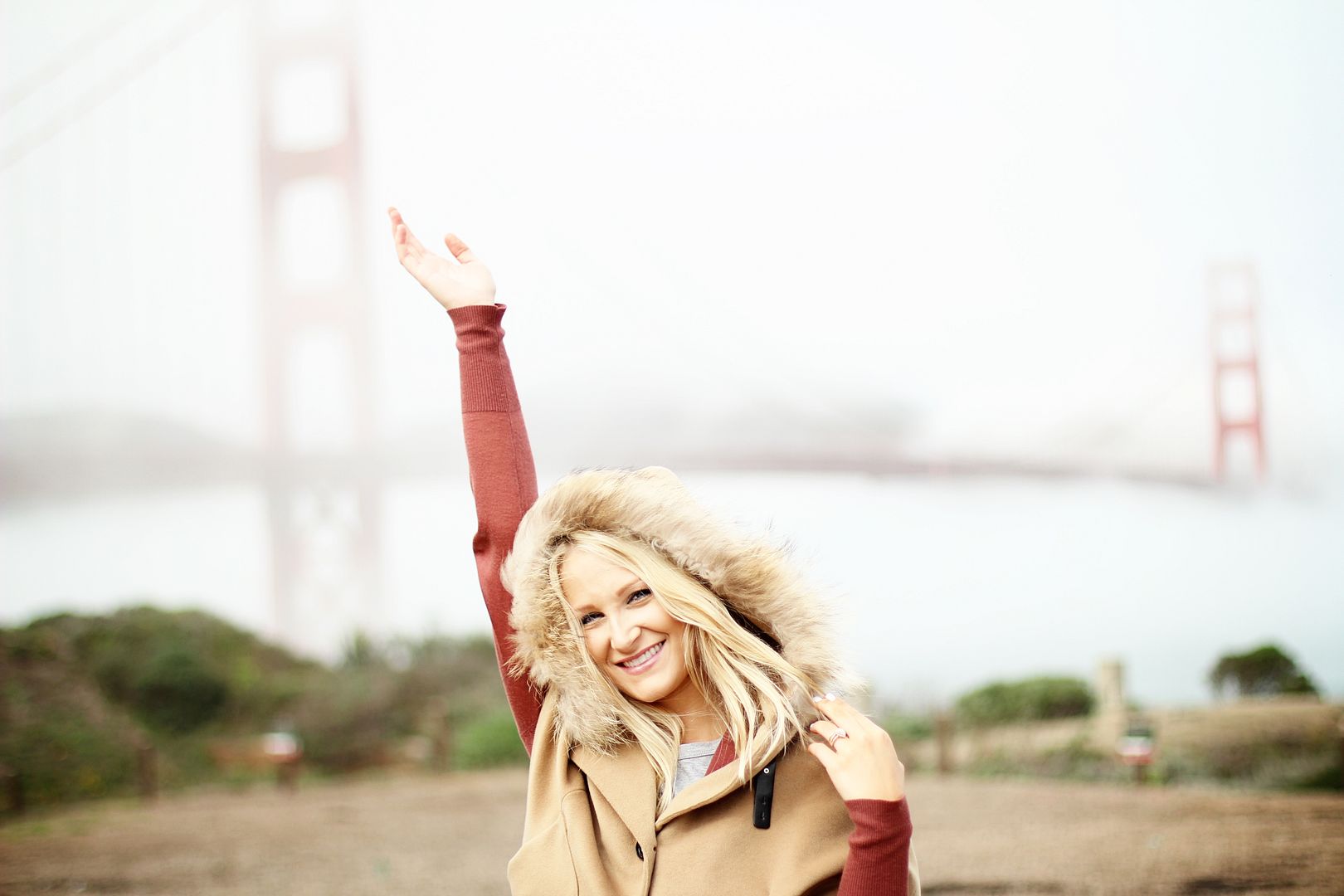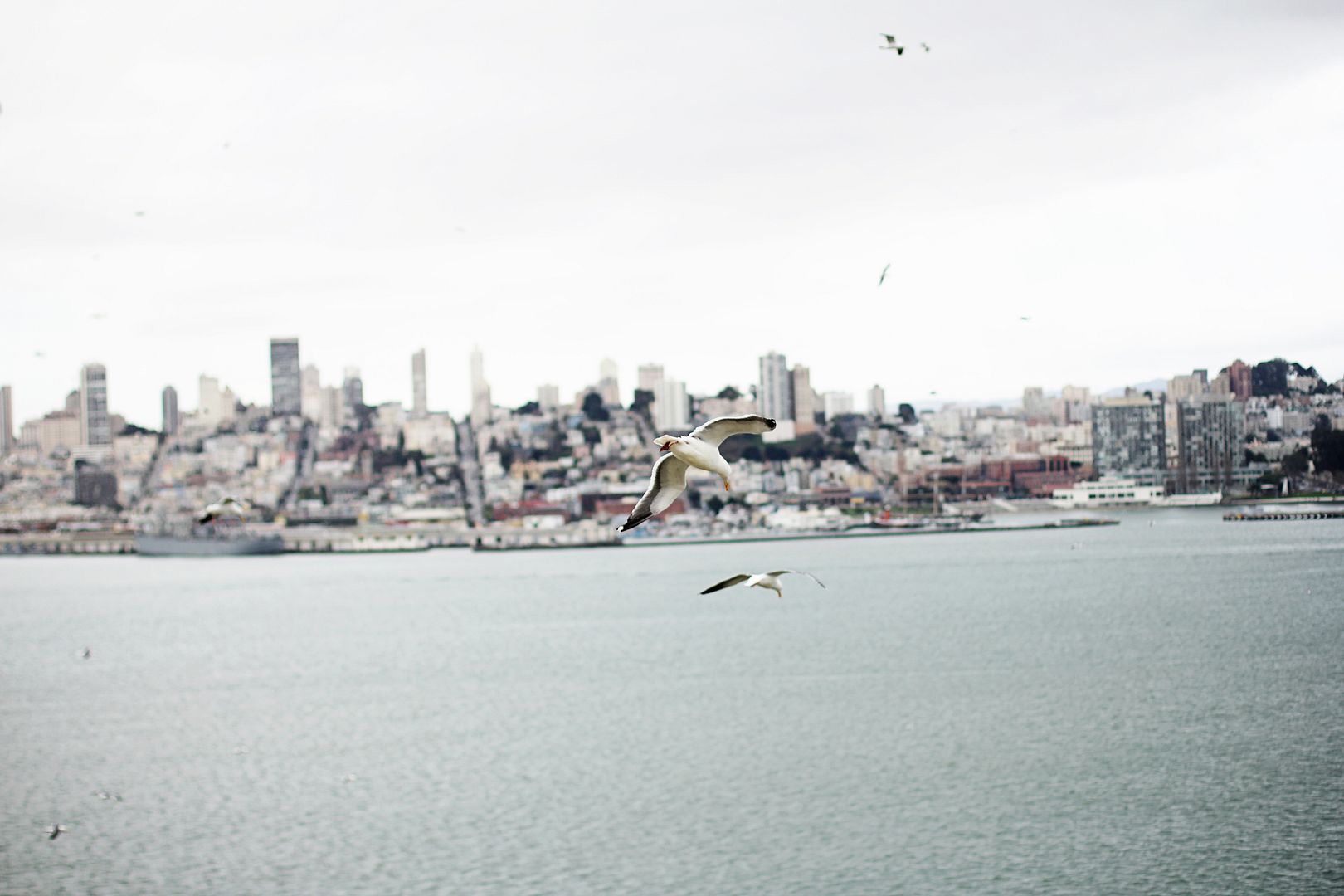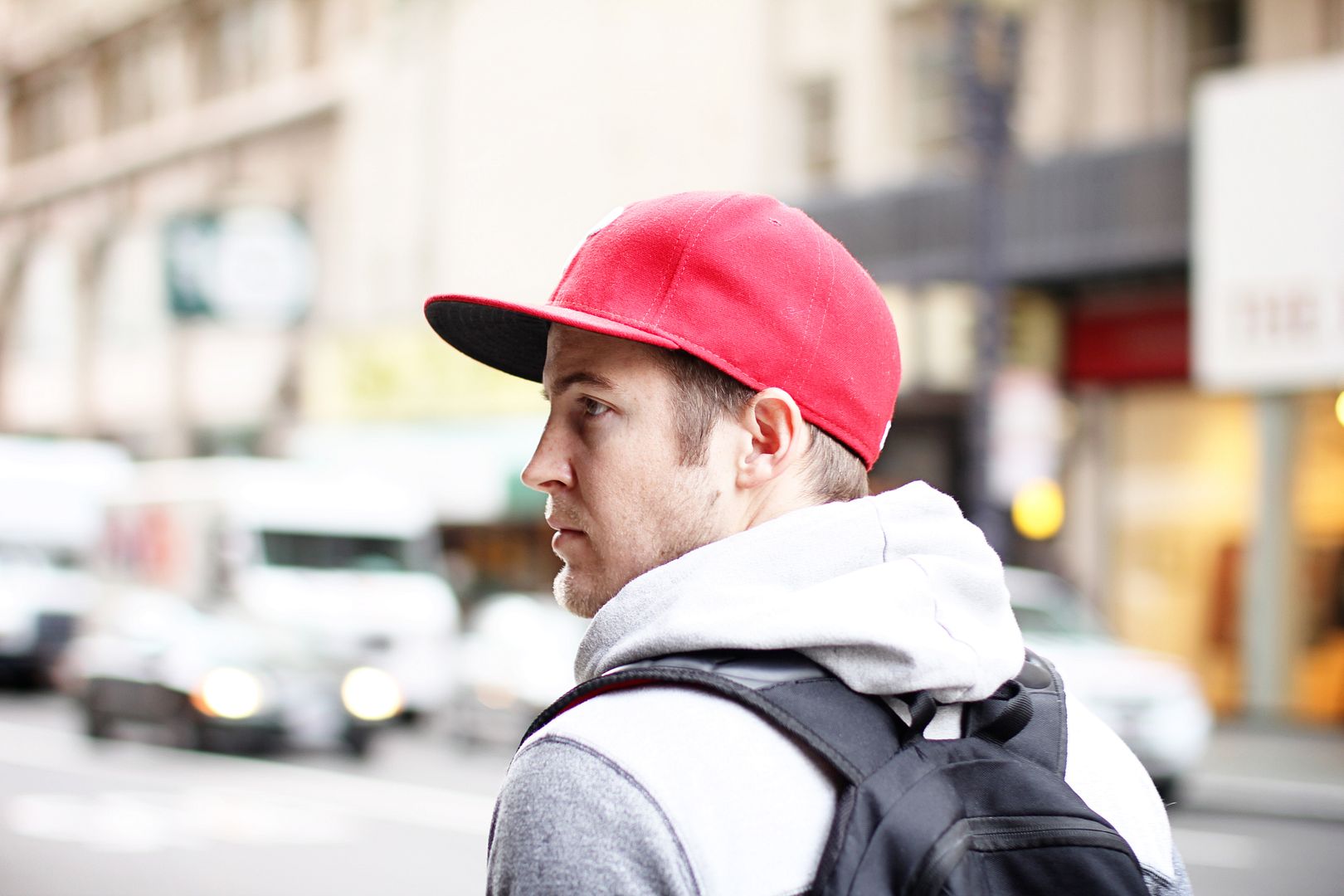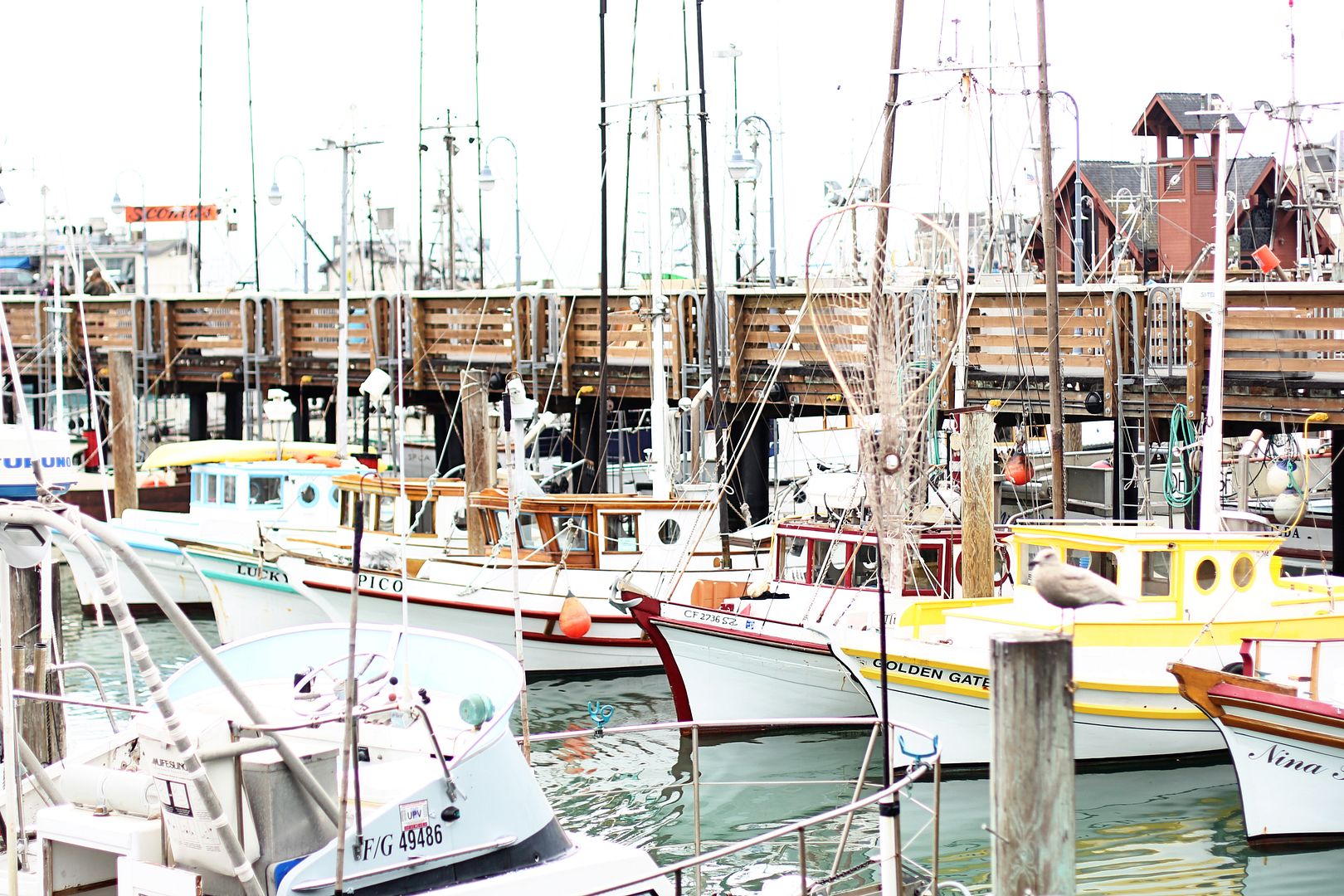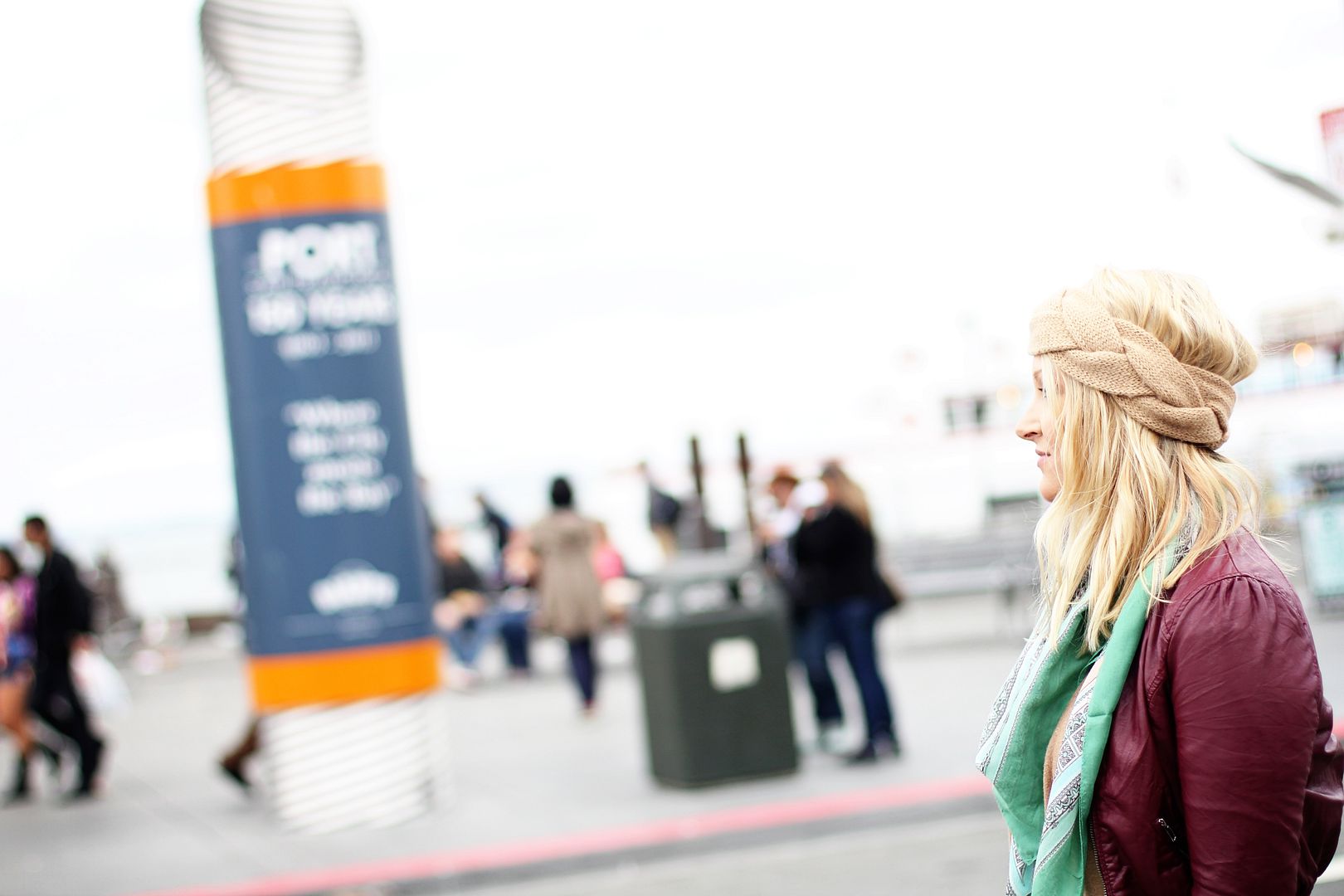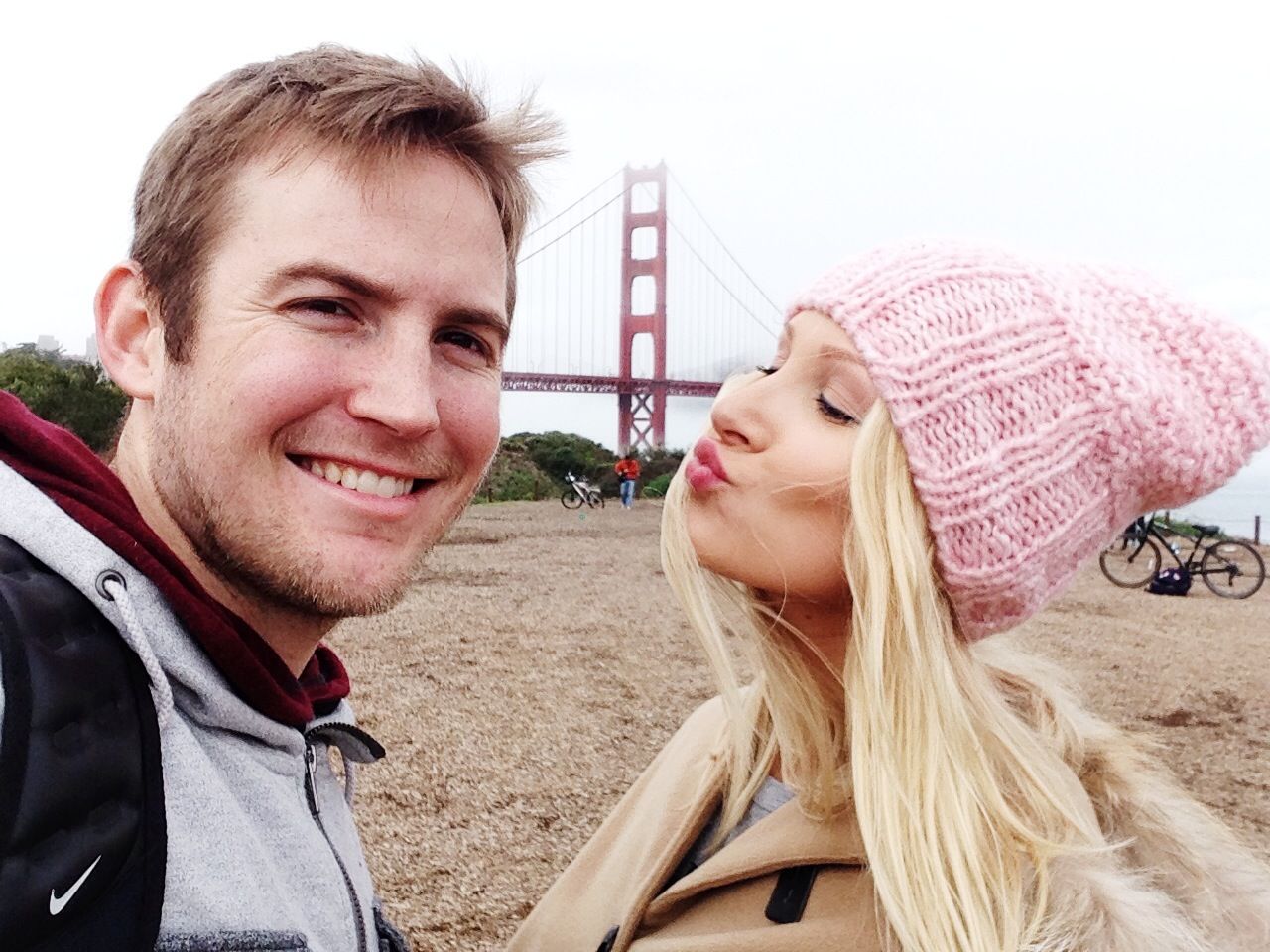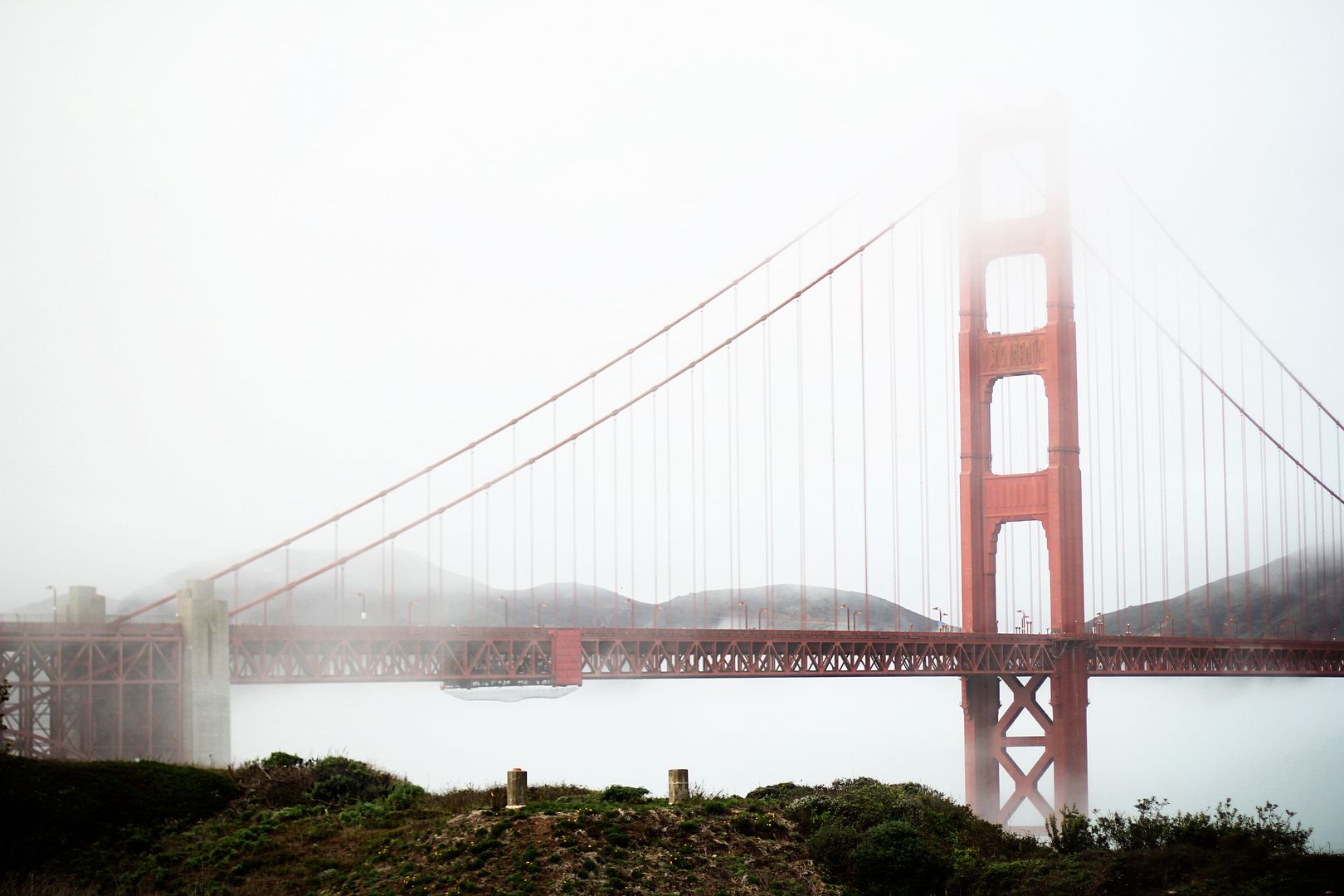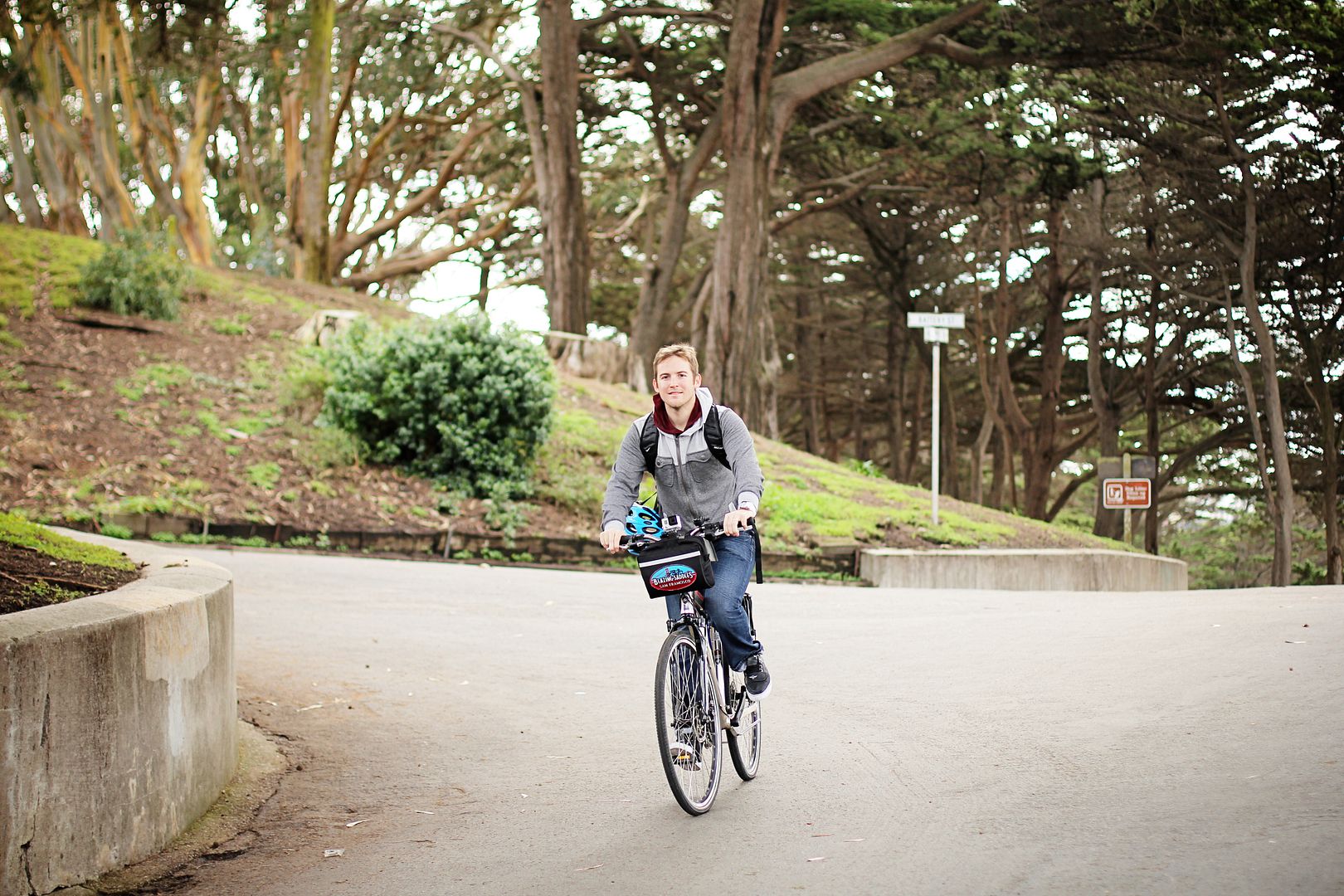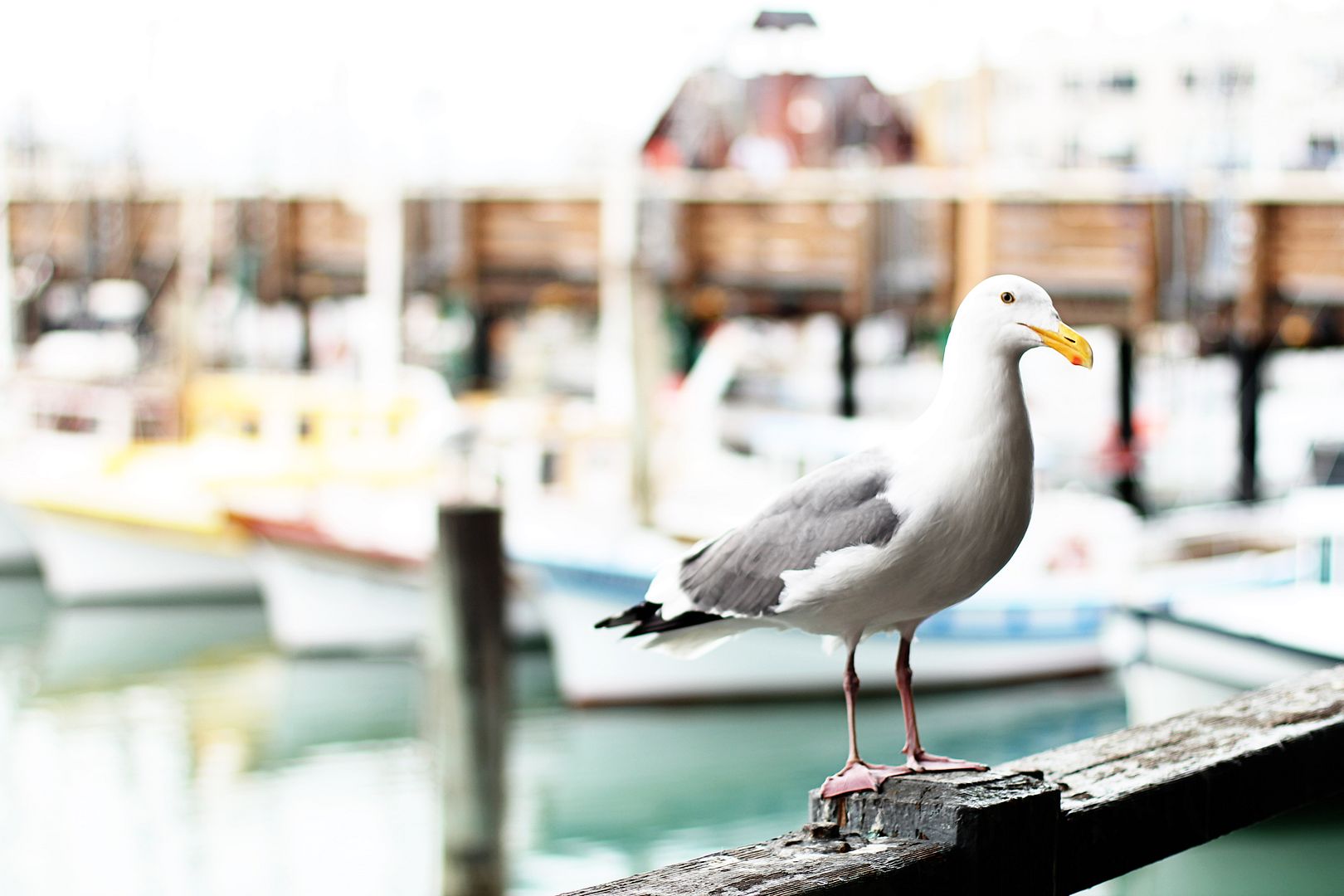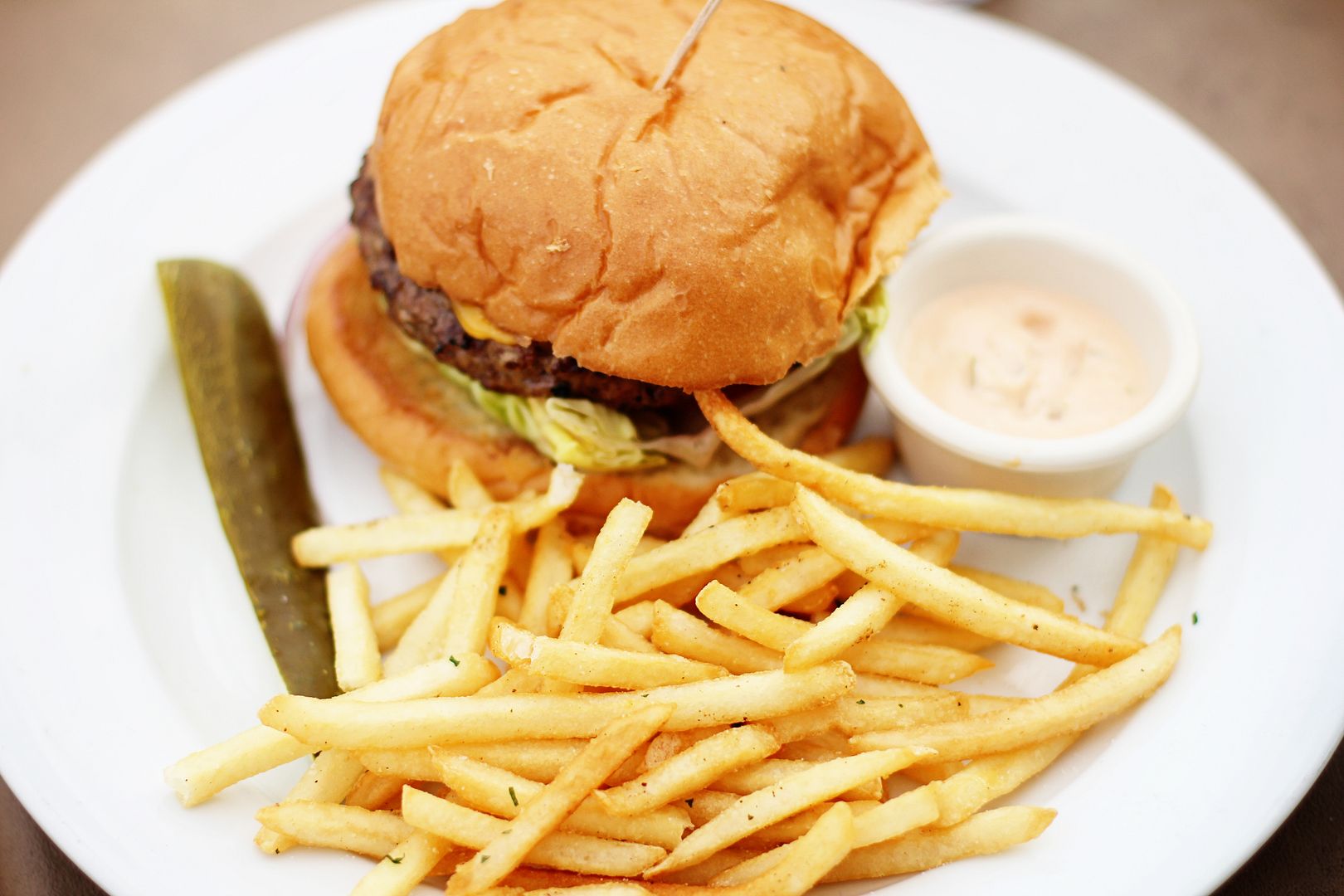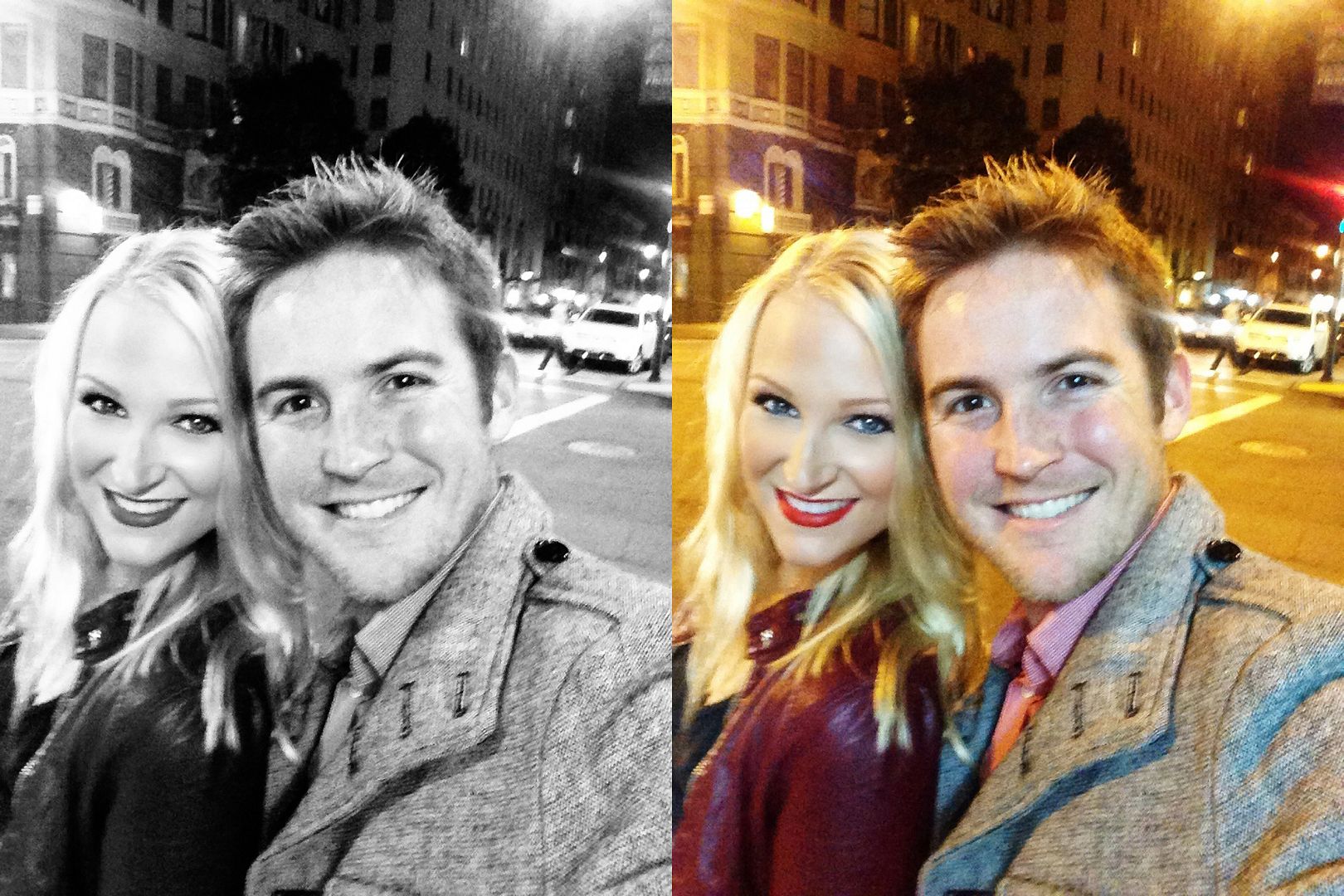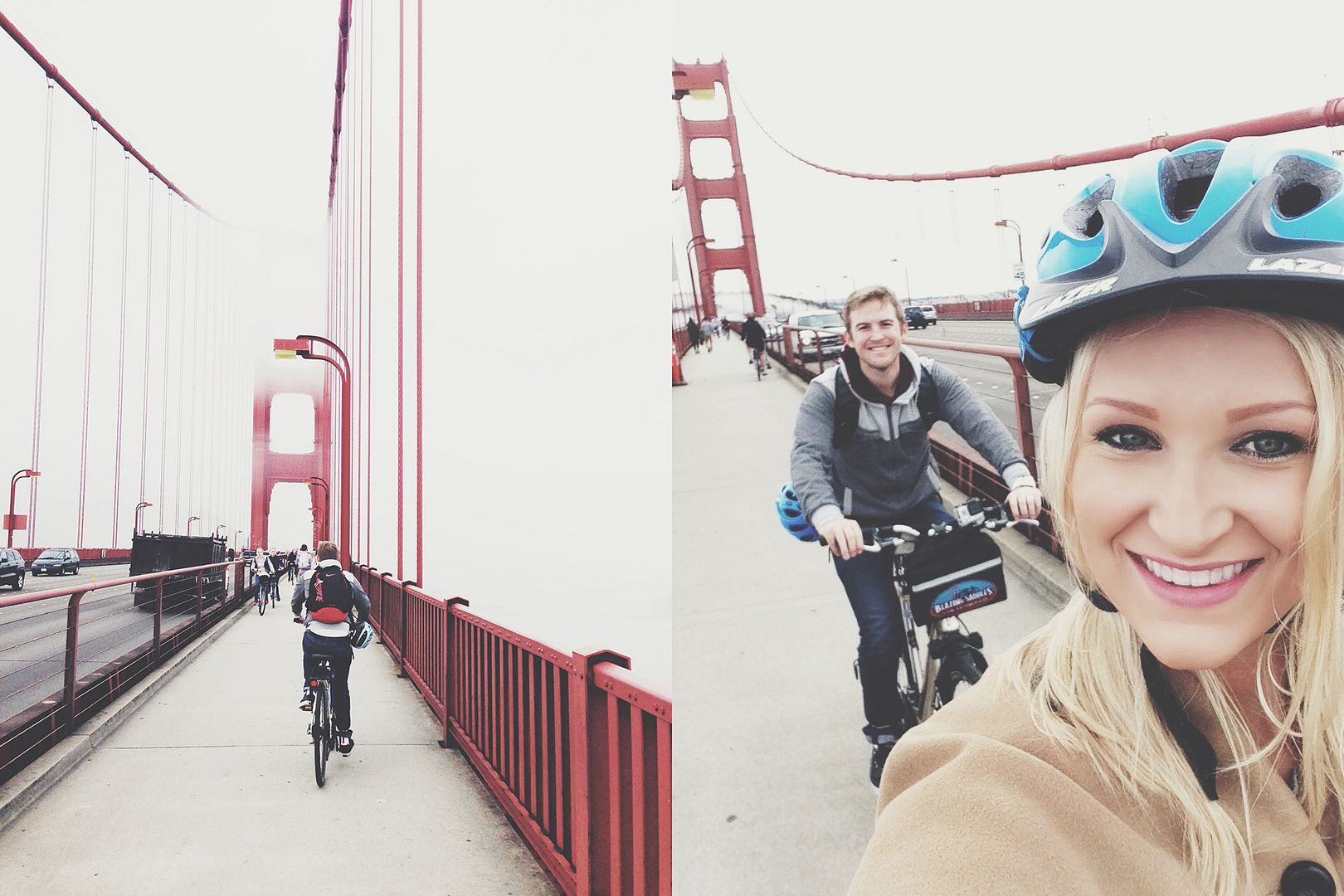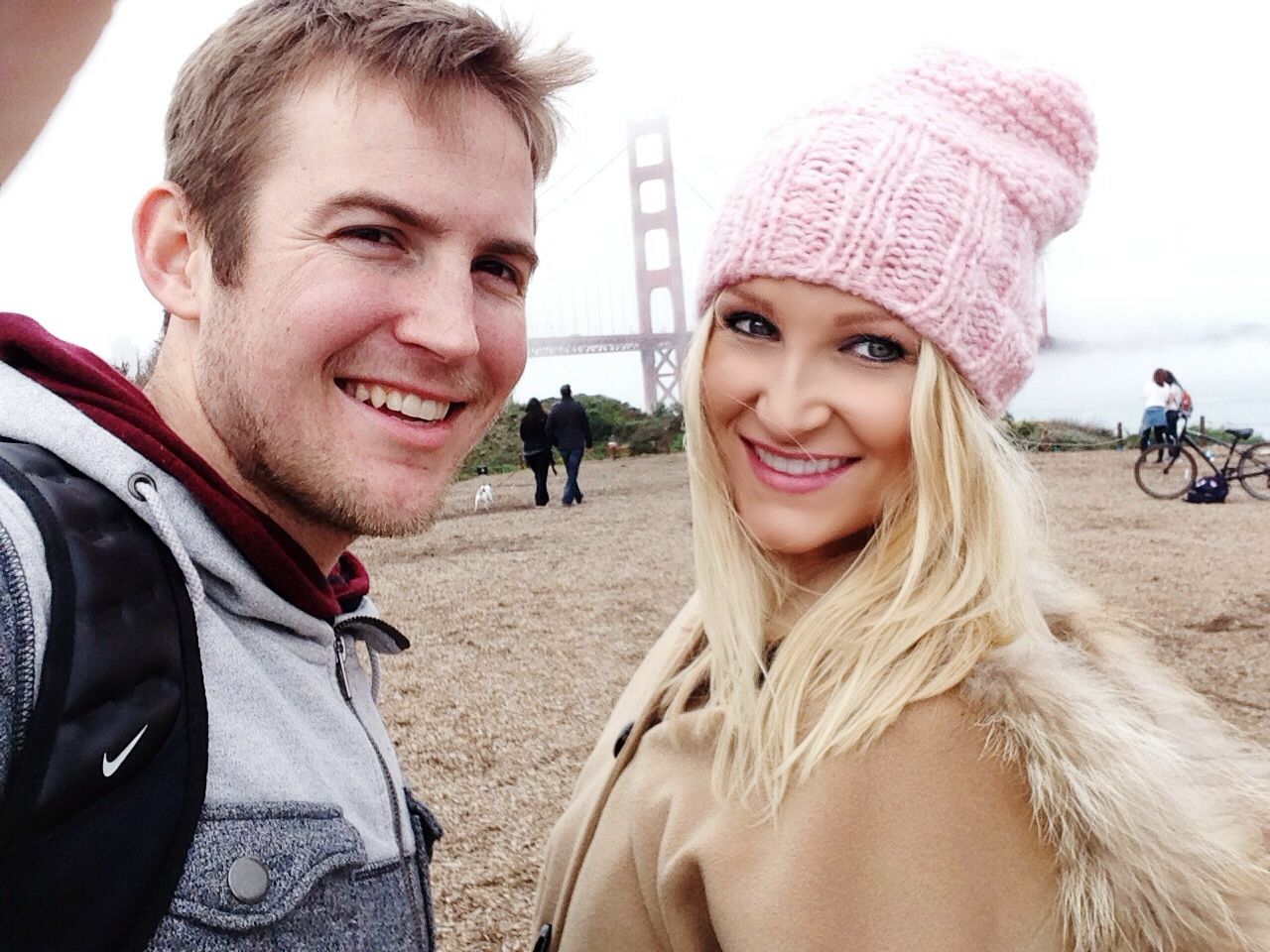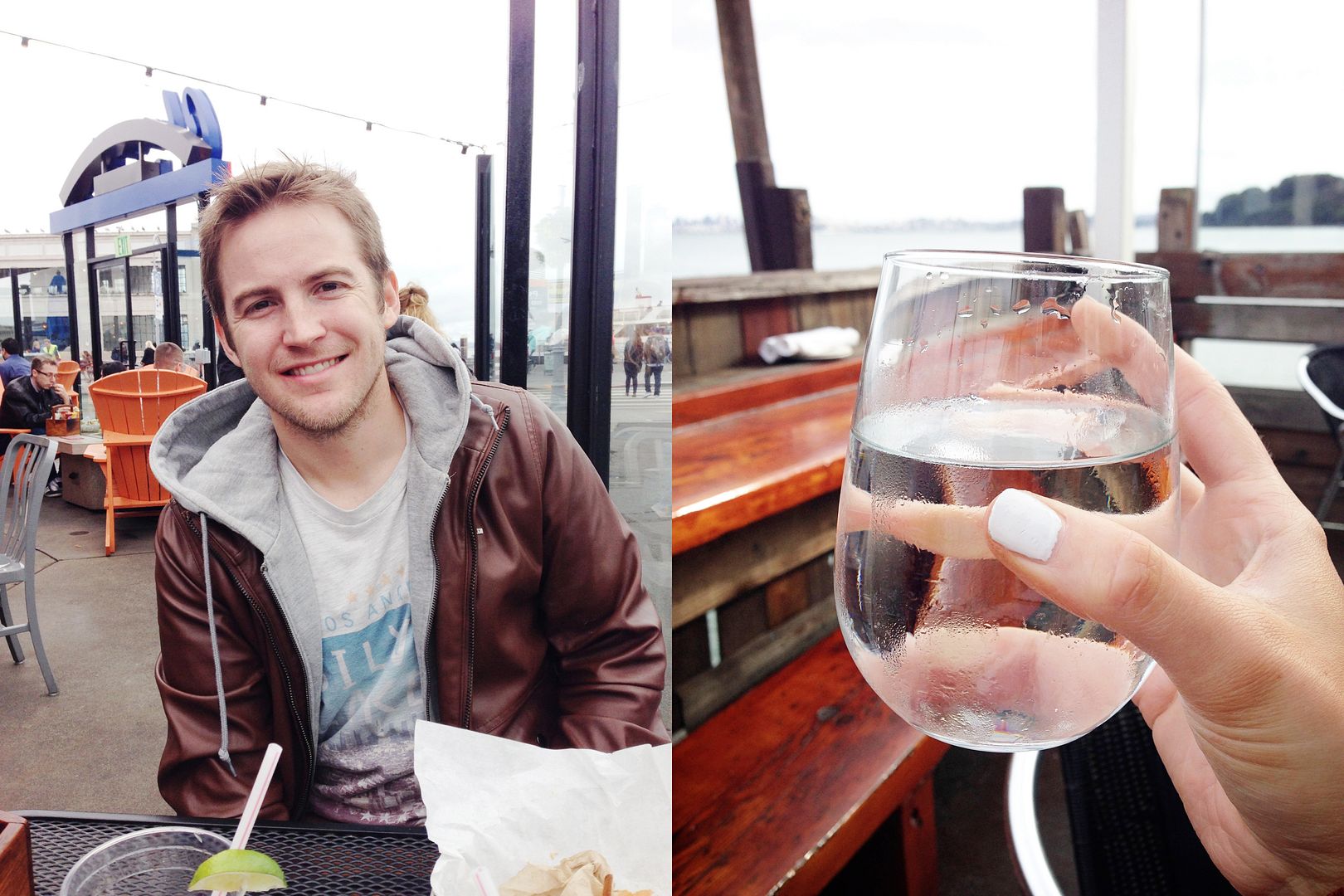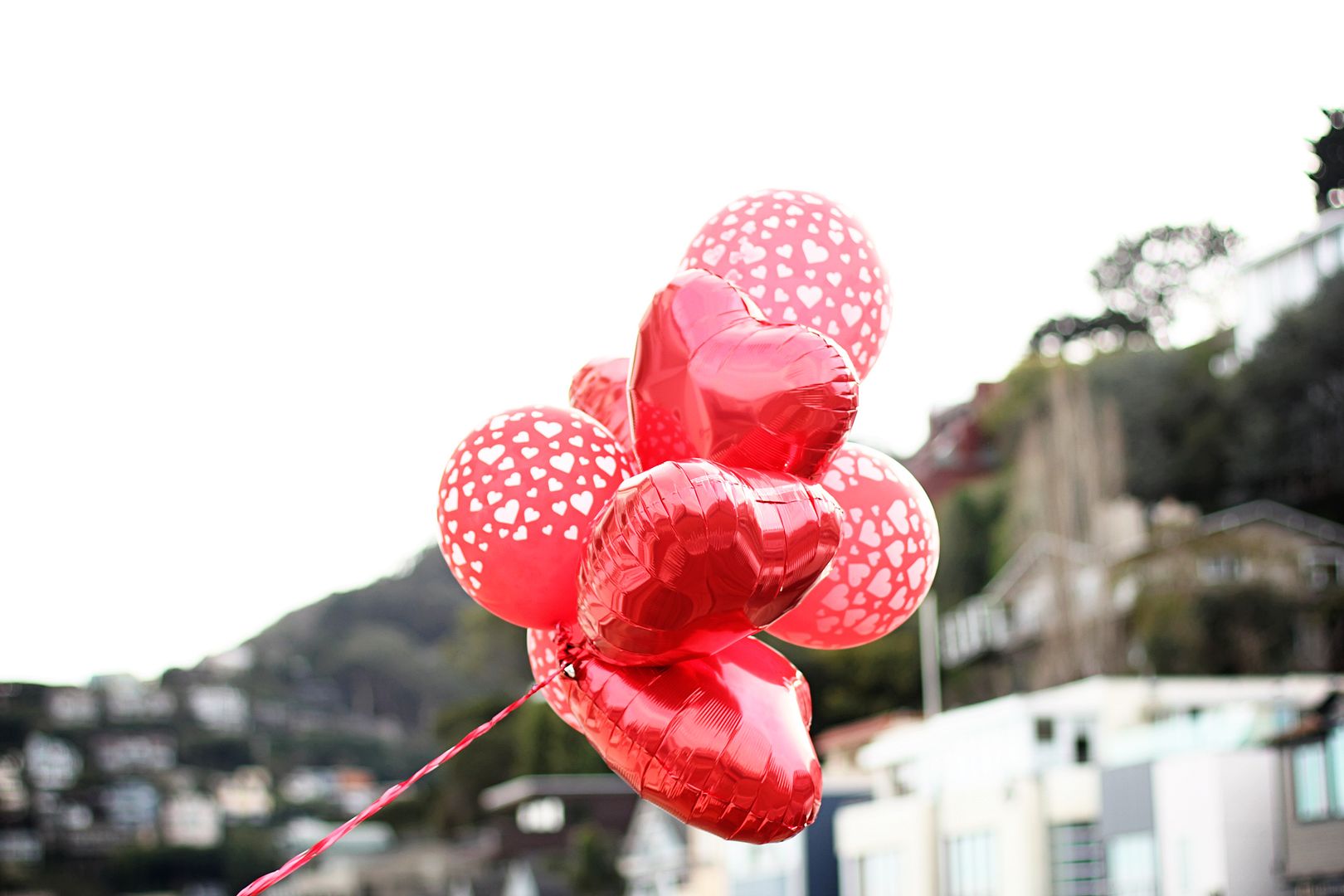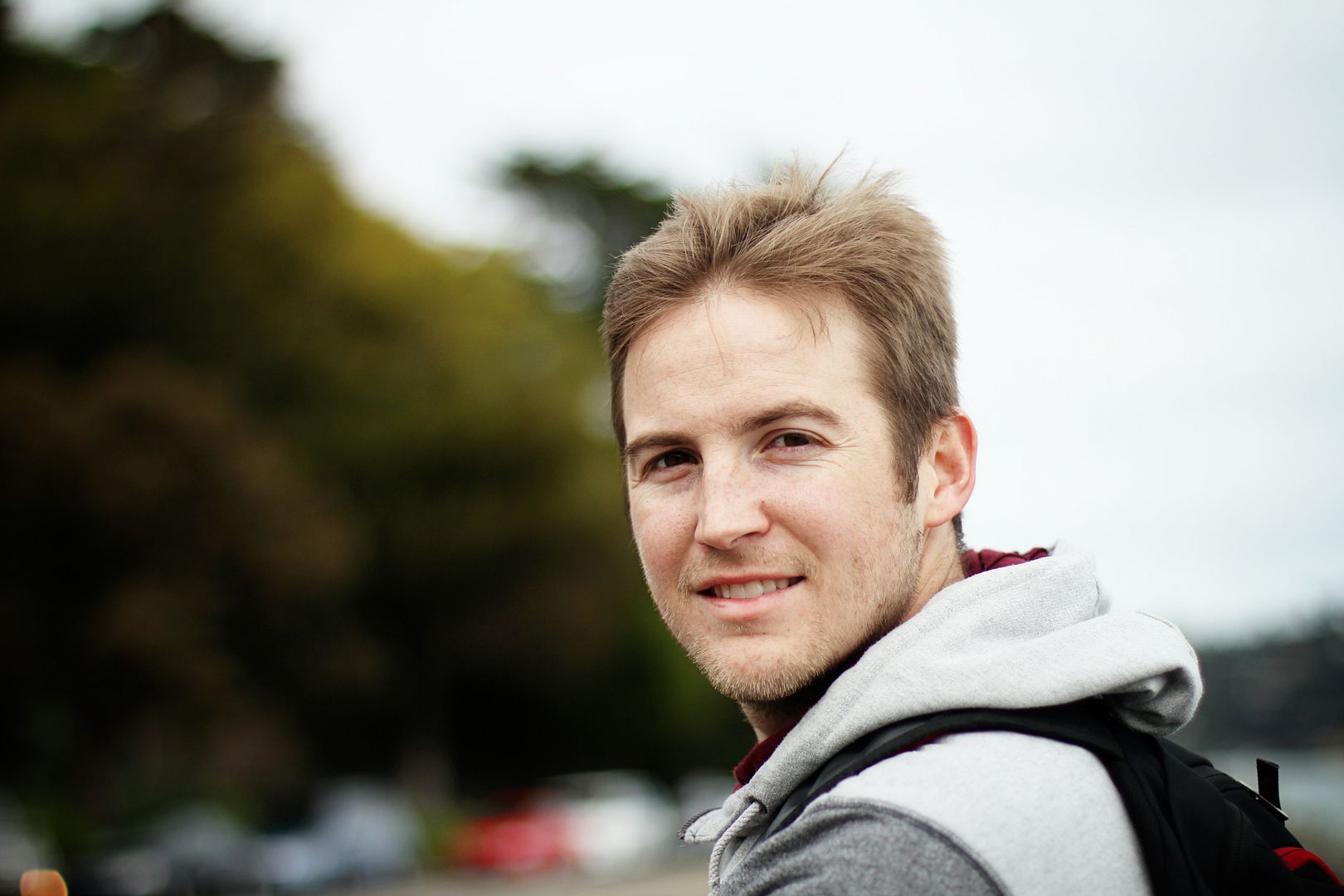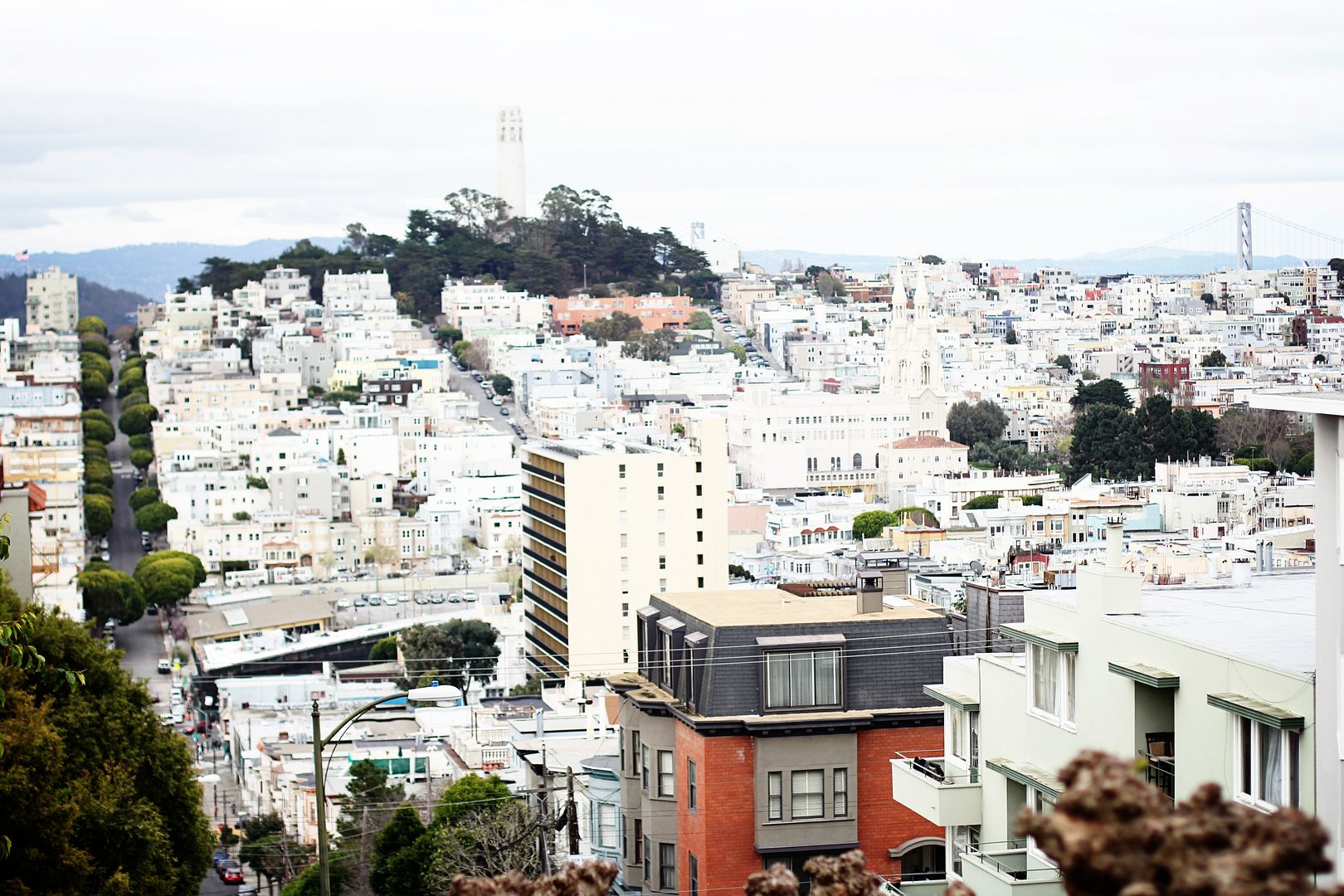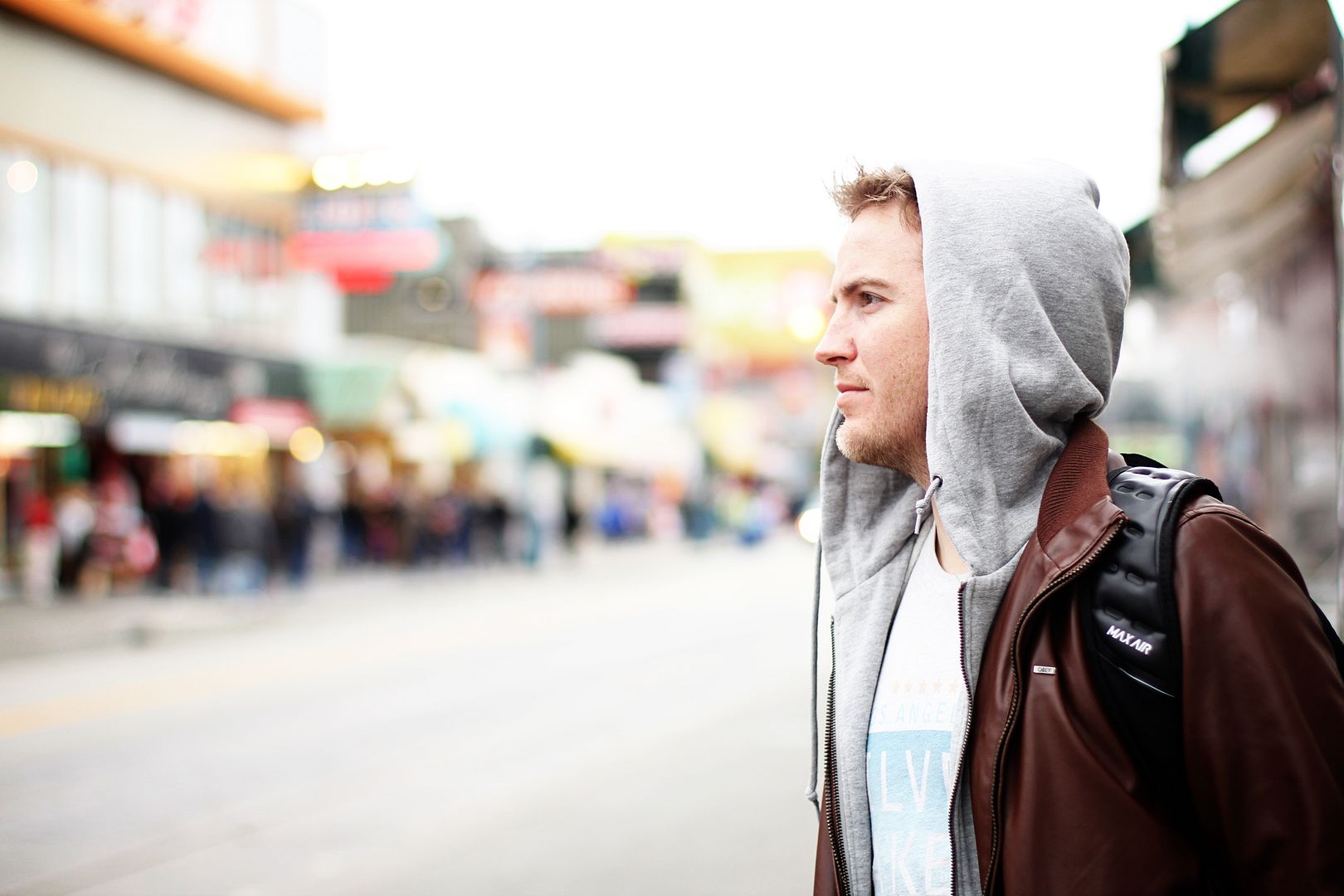 I'm just going to jump right in to the most important part of our trip: I completed a 7.5 mile bike ride, mostly uphill, part of which was the stretch of the Golden Gate Bridge (cue scoffs from bikers more experienced than I am which is everyone). For me, this was monumental. Sidenote: when we rented the bikes I had NO idea the bridge was so far away or else I might not be reporting on this experience. I thought we were biking across the bridge...not pioneering into the western wild for miles and miles and miles and THEN crossing the bridge. Aside from my over-exaggerated sidenotes, this was absolutely an epic experience. During the ride I discovered one of my hidden talents, which is taking selfies while biking across the Golden Gate Bridge. Who knew?
At first we rented a Tandem bike, but that caused a lot of unnecessary bickering because of the whole two people trying to balance on one bike thing, so even though we got the hang of it we decided to keep the peace, switch it out for regular bikes, and not kill each other on Valentine's Day (...still laughing about this and wishing our GoPro was on to capture our conversation).
San Francisco is a food lover's (me) dream, so I'm already dreaming of a return trip to try everything we didn't get to in the 2.5 days we were there. It was the perfect Valentine's getaway and I love adding moments like these in abundance to our memory bank. 'Til next time, beautiful city by the bay!